It's back to school, the kids are ready to run out the door, but are you ready moms?  Dressing Jane has put together some must have items to help you prepare for the busy back to school transition.  I am highlighting some great pieces from Gap Factory, JCrew Factory and NineWest that are all available at  Philadelphia Premium Outlets! Great stuff for you, and a couple of bonus ideas for the kiddos too.
First let me start by saying, I get it. I get how hard it is to get the kids ready and out the door let alone find the time or energy to put yourself together too. It's easy to throw on your yoga pants and go but with these stylish, interchangeable pieces (at unbeatable prices, might I add) you'll be the best dressed gal picking up at the bus stop or running to that 10am meeting for sure!
Let's start at the top, literally.
The Perfect Tee
JCrew Factory pocket tee available in 6 colors for $16.50! At that price you definitely need a few. Loving olive-green and soft shell if I had to start with two. Gap Factory striped long sleeve crew at $9.99. Also available in 6 colors. This light grey stripe is an absolute must.  I love that a tee can be dressed up or down based on your bottoms, jewelry and shoe choice.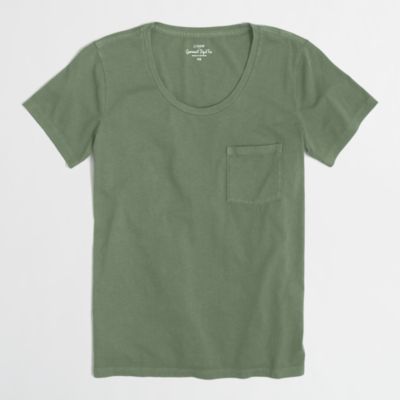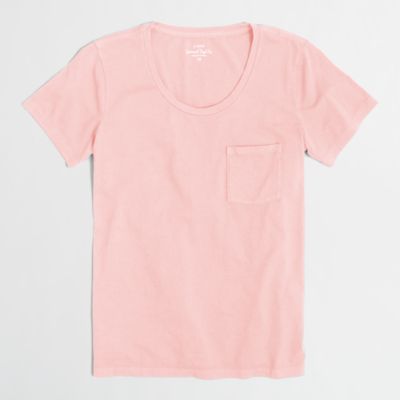 Embellished Sweatshirt  How fun is the idea of dressing up a traditional sweatshirt and wearing it more ways than expected?! The metallic foil elephant does just that and still has a great, whimsical feeling. Pair over a chambray button down with a skirt and flats for casual Friday in the office.  JCrew Factory Embellished sweatshirt $34.50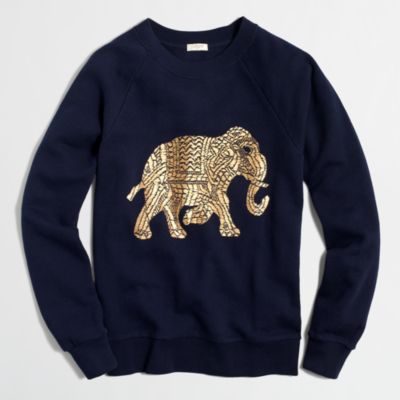 The Must Have Blazer
No closet is complete until you have a great looking blazer. This piece is so multi-functional, I suggest a few. I personally own this in every color. It's my go to finishing touch for tons of looks from jeans with heels or sneaks to dresses and rompers. It's so easy to pop on and look effortlessly polished. JCrew Factory Schoolboy Blazer available in 4 colors, $98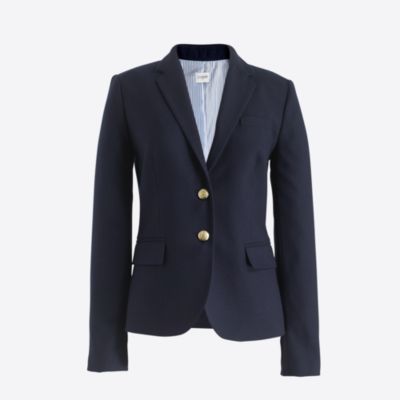 Up next, the very best in bottoms.
Essential skirts
Love how easy these pull on skirts are in Fall's must have suede and wool fabrications. Perfect to dress up or down with blouses and heels or sweaters and booties. JCrew Factory faux suede skirt is available in 2 colors at $47.50 and JCrew Factory wool sidewalk skirt in 4 colors,$41.50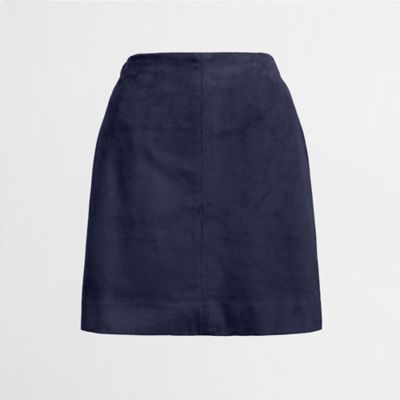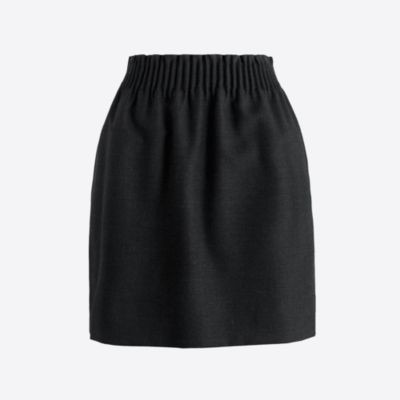 Go to denim 
Gap Factory Rip and Repair Girlfriend Jeans are my new favs! I love that they are slightly destructed but not too much to make you feel like you are in your daughter's jeans! The girlfriend fit isn't as baggy as a boyfriend but surely not a skinny jean either. I love these jeans with just about every footwear option for all different end looks and vibes. The medium indigo wash below is perfect for Fall. $43.99
Quintessential pant
You need a great pull on pant for this season. This olive option from Gap Factory is so comfortable and stylish with the zip pocket details- it feels elevated no matter what the footwear choice and end look is. $34.99 ( A total Jane move is to rock these with heels and a fitted sweater too!)
Now that we have some core pieces of our wardrobe, we need the finishing touches with shoes and a new bag!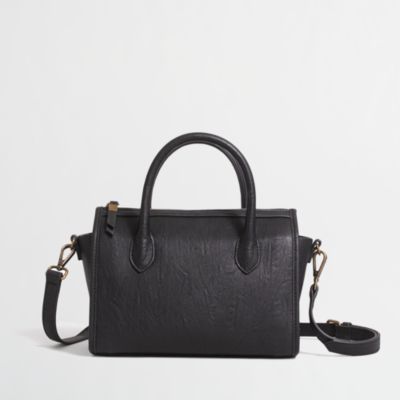 JCrew Factory top handle bag. This style is so versatile because it can be worn so many ways. What I heart so much about this style is how petite yet roomy it is! The removable cross body strap allows you to carry it just with the top handle for a dressier look or keep it attached when you are more casual. At the $49.99 price point, this is a total score.
Updated Footwear 
A few new shoe styles will take you a long way this season. The options below allow you to mix and match all of the clothing options featured- the possibilities are endless and can take you from day to-night!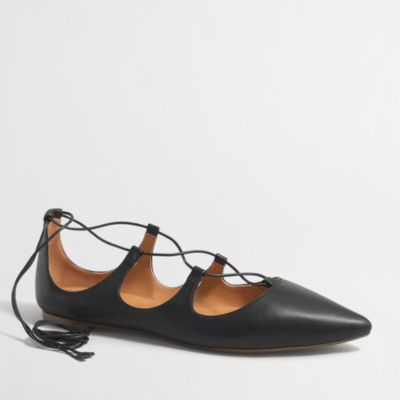 Must have lace up flat, JCrew Factory, $54
Laceless slip on, Gap Factory sneaker, $20.99
Patent lace up Oxford, NineWest oxford $49.99
Lace up block heel, NineWest $99
PS-this 2" heel is the total perfect height to be on the go all day without being worried your feet with kill you!
Peep toe block heel with ankle strap,NineWest, $119
I love adding black tights to this shoe to take you into Winter wear.
Now that you are set Mom- let's take a peek at a couple of options for the kiddos too!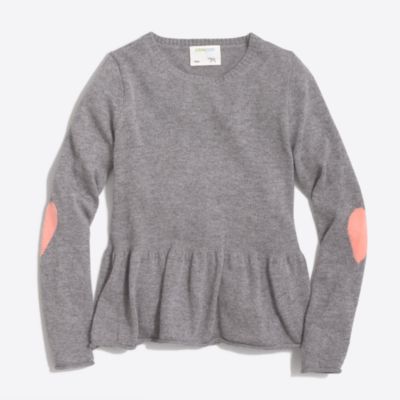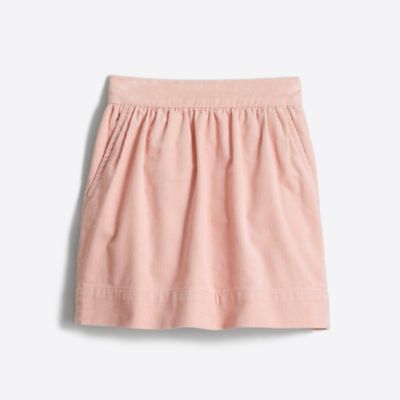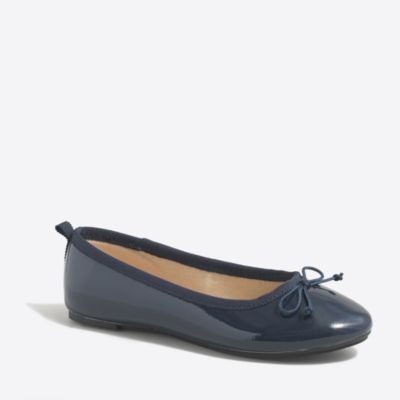 JCrew Factory Peplum sweater with heart patches, $32.50, Cord Skirt, $23.50 Ballet slip on, $41.50
Gap Factory mixed stitch sweater, $18.99, Deconstructed jeans $26.99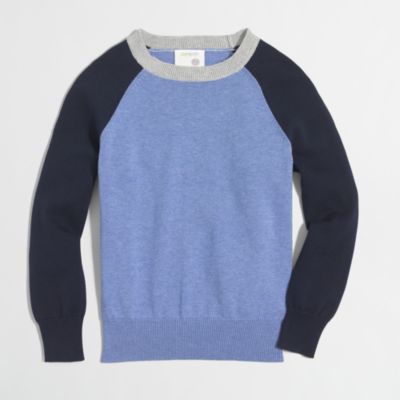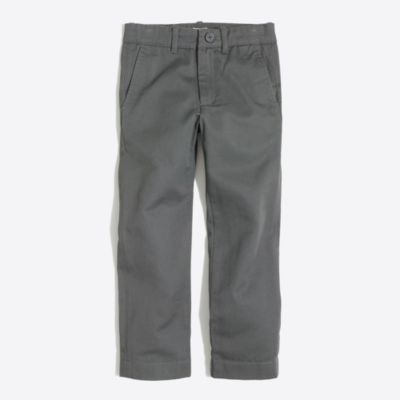 JCrew Factory Color block sweater $27.50, Slim Chino $24.50
I hope you take advantage of this must have a list of some great essentials to get you going this Fall. Stop by and check out my picks at Philadelphia Premium Outlets ! #backtoschool #backtosimon
Good Luck and have fun with it Janes!! xoAF